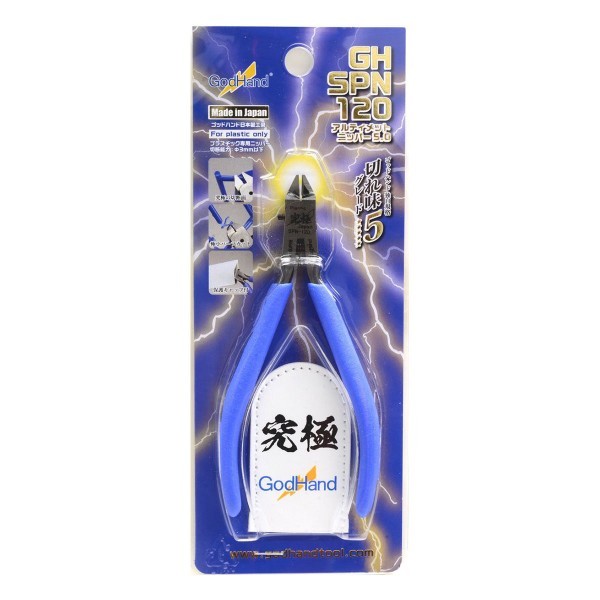 GodHand - Ultimate Nipper Single Edged Hobby Cutter SPN-120
Brand: GodHand (Made in Japan)
Get down the things that [, master. Moreover, the point of reaching its last] As means, as the last point of reaching ultra-thin blade of a dedicated plastic nippers Plastic This is the Ultimate Nipper. The highest rank of grade five sharpness.

Sharpness is really good, characterized by breaks in the light force! The reason for this is because the blade does not have only one. Do not have a blade on the left side as seen from the (surface) plane are not laser engraved.
Left blade is playing a role to suppress the thing off. Then, sputtering in the blade and cut right.
By the presence of suppressed, transmitted to the blade to cut straight without relief force.
Was not the case and say good or better sharpness both in the blade is in the same blade angle.
---