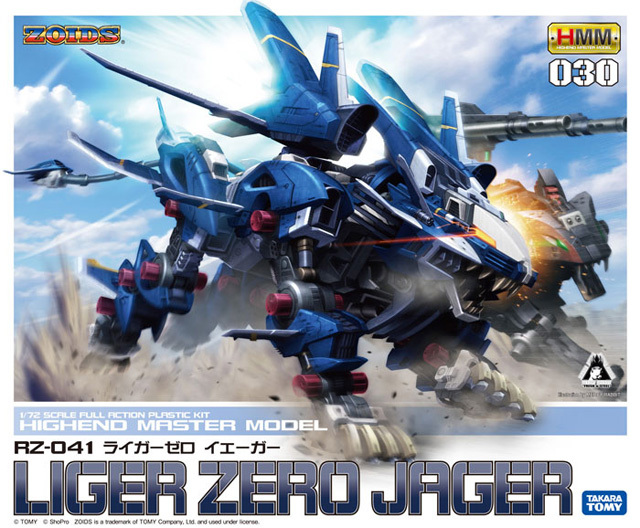 Highend Master Model - RZ-041 Liger Zero JAGER 1/72
Scale: 1/72
Series: Zoids
Brand: Kotobukiya
Release Date: Late Feb 2012
Liger to transform the silhouette and performance in the exterior of the retrofit of zero [Changing armor system], appeared followed by Schneider, high-speed combat form with enhanced mobility to the limit [liger zero Jaeger] is.

And the armor of the distinctive navy color, two huge groups provided in the back [variable large ion booster] will pull the eye. [Variable large ion booster] is moving up, down, left and right, other and the back of the wing, hind leg armor of the wing, side thruster also expand!

Of course, deathblow [Strike laser claw] can be reproduced. Such as Lightning Sykes warfare and Iron Kong game was impressive in the anime, it can reproduce a number of veteran.
Also comes with a painted pilot figure of the hero [Bit cloud] this time.

AVAILABILITY: PRE ORDER
---